So, after the best part of 18 months, and with FMS confessing around Easter time that we were already beside ourselves with excitement at the prospect of seeing Lauren covered in fake tan and oil again,
The Mighty Quinn
returned to the Women's Physique Division at the NPC Titan Open in Kenosha, Wisconsin on June 3rd.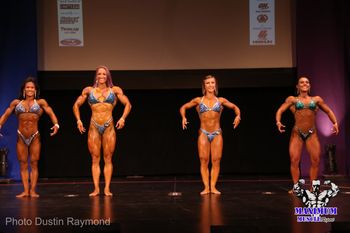 Now you might get the impression from the above comparison (and by the way that's the WPD at the show in full, just four women, well, three women and an uber-goddess) that Lauren returned triumphant. However, this was not the case. She finished runner-up. Can you guess who to? The correct answer's at the bottom of today's post.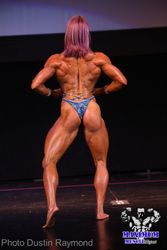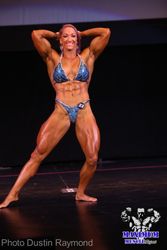 While this weekend did not go as expected,
Lauren said afterwards,
it did go as planned. How? you might ask.
Yeah, Lauren, I'm asking. How?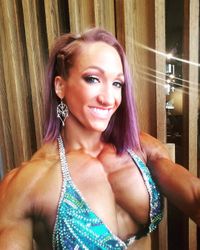 I went in expecting to win. To win my class, and to win the overall. That did not happen, I took 2nd place. I have not NOT won a local competition since the first one I ever did in 2005! The experience was certainly humbling. This is a GOOD thing. I had to be reminded there are others out there working harder, dieting better, and posing perfectly every single day. The taste of defeat is almost as bad as the taste of cod!
Eh?! What's Lauren got against fish & chips?!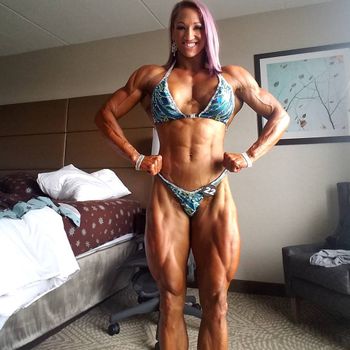 Anyway... Lauren was looking forward, not chipwards.
The plan for this show was to warm up, sharpen up, practice, and simply qualify for the next, more important competition. So it's right back to work with a slightly different game plan.
And so, just as in 2015, Lauren had warmed up for the Jr. Nationals a couple of weeks beforehand with a lesser show, but unlike 2015, she hadn't actually won that show (that bit about "
NOT
won a local competition since... 2005", not actually being true). FMS was a tad concerned. There were some classy women at the Jr. Nationals this year (all in Physique because, as in 2016, there was no Women's Bodybuilding class at all - although that is a post for another day). Swell crush
Destinee Bruch
was in the same "C" class as Lauren, while
Alex Mossbarger
,
Alyssa Kiessling
and
Kortne Greene
, for example, were threats for the Overall title should Lauren be in the final posedown. Perhaps she'd be judged "too big". Perhaps (oh no!) she'd be tasting cod again...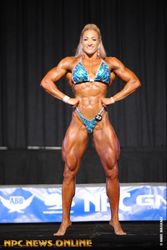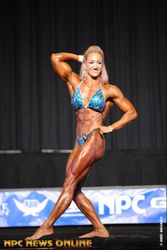 I needn't have worried.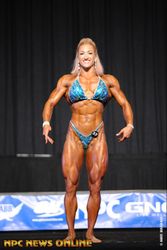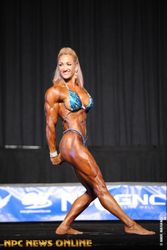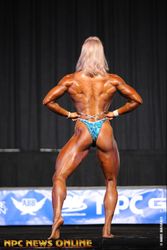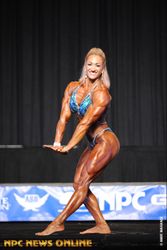 Lauren was, understandably, rather delighted with the outcome.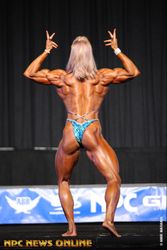 I DID IT! I DID IT!
Class and Overall champ and new IFBB pro, she then found herself called upon for
the customary post-contest Overall winners' photo shoot with Mr. Dan Ray
and one of those #bikiniathletes she has been less than complimentary about in the past.
I am so honored to be part of that group!
she said, adding,
#beautycomesinallsizes
.
#shellbebacktobikinibatingbeforelong
The final installment of
The Mighty Quinn
tomorrow.
And the correct answer to today's quiz question 'Who Beat Lauren at the 2017 NPC Titan Open?' was in fact the lady on the far left of the comparison, Helen Davis.