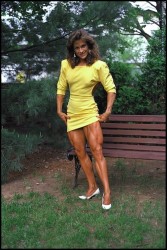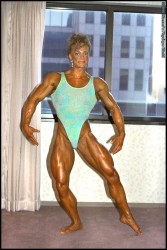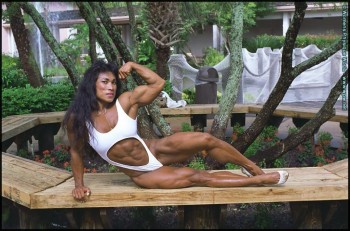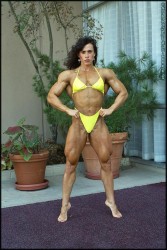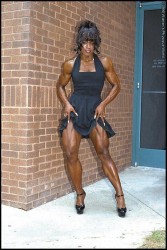 One of the key moments in my female muscle lovin' life, and undoubtedly I'm not alone in this, was discovering that there was a magazine that was not only solely about female bodybuilders, but also photographed them in a way that the mainstream muscle mags never did.
But even compared to that life-changing moment, the moment when I discovered that magazine had a website where I could peruse thousands and thousands of these images, and even buy whole photo sets with great image after great image of my favourite women, was almost as big a revelation.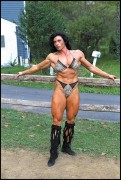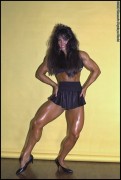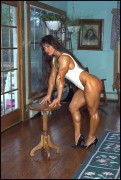 Of course, I'm talking about
Women's Physique World
(and whenever I refer to it, I am also referring to its somewhat racier sister site, Ray Martin).
What I liked about the images then hasn't changed at all since I first came across them. There were bikinis and posing suits, there was oil. There was glamour: high heels, big hair. But most of all, there was
MUSCLE
. The mainstream mags had bikinis and oil and glamour too, but the muscularity of the women was played down by the style of photography. In
WPW
, it was quite the opposite, it was all about the muscle.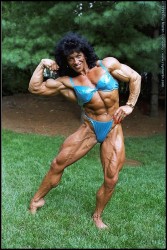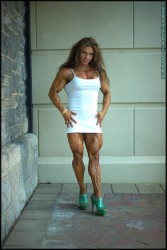 Images like the ones of Amelia Hernandez and Paulina Talus above would have been unthinkable in
Muscle & Fitness
or
Musclemag
. So big, so pumped, so groin-tinglingly vascular! If you were to draw an evolutionary tree of hardcore female muscle photography, I'd bet
WPW
would be everyone's common ancestor.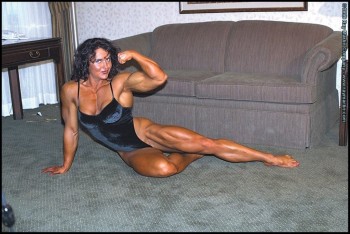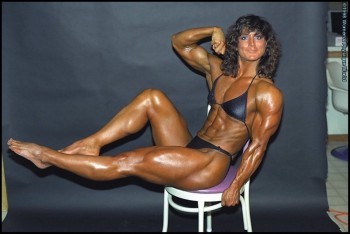 It also seems to me that some of the newer female muscle clip websites like
fitvids
and
female-muscle-clips
hark back to the
WPW
style in the way they shoot the women. I'm not saying it's exactly the same, but , for example, there is a focus on longer clip duration, and the generally static nature of the cameras compared to some of the more established clip sites. Those things remind me of the
WPW
house style.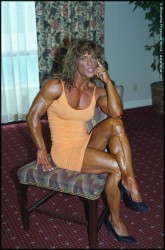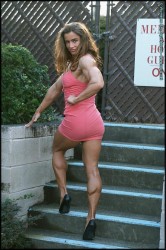 But enough of my ill-informed theorising. I should take a leaf out of
WPW
's book and let the women and the muscle do the talking. And in today's case, it's a selection of my favourite
WPW
leg shots that will be speaking up eloquently so I don't have to!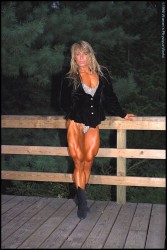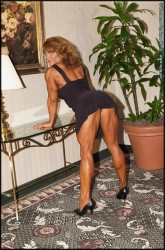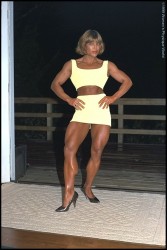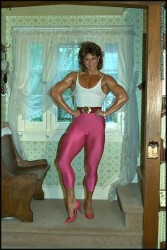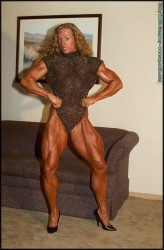 Enjoy!