I don't think there is any other woman, with the (possible) exception of the woman who I actually share my bed with, who has raised Swell's heart rate this year as much as
Shannon Courtney
. This divine 22-year-old wife and
mother
(!) from California is going to be featuring A LOT in the coming weeks and months on
FMS
, so consider this little post focusing on her mouth-watering legs as a taster of what's to come.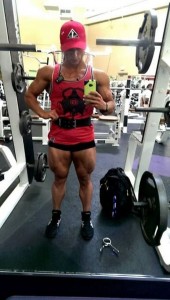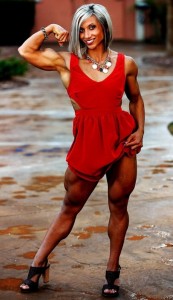 Favourite exercise?
BACK SQUATS! Love leg day,
she says. And when Shannon posts images of herself and her pumped up vascular legs to
her Instagram (shacourtneyx)
on leg day, well, I love it too.
Scheduled posting is like a time warp. I'm writing this some time before the Tampa Pro, when the lovely Shannon will be making her pro debut. I'm going to go out on a limb here and say I don't think she'll finish very highly, simply because her focus was on the NPC USAs, so it'll be hard for her to repeat the sensational condition she was in for that show when she arrives in Tampa. However, I do hope I'm wrong.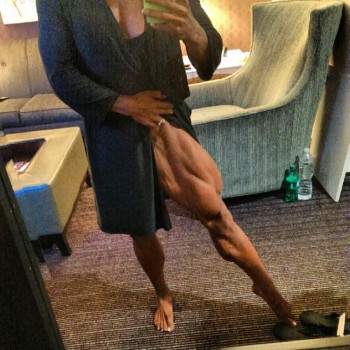 Now wipe that saliva away from your mouth. Or something.