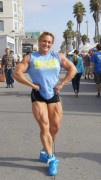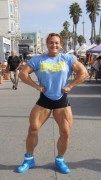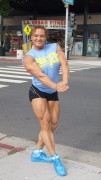 Before her back injury in 2005,
Helle Nielsen
was a phenomenon, and not least because of her legs. Now, having made her comeback in 2011, her legs are still as jaw-dropping as ever. And what's more, advances in technology mean that she no longer has to rely on pro photographers to capture those freaky muscles. She can snap her bad boys and get them uploaded and onto our screens any time she feels like it.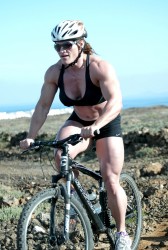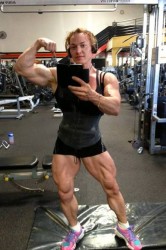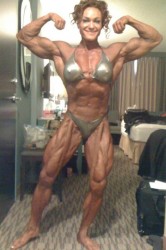 Thankfully, that's often.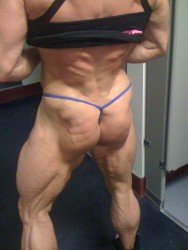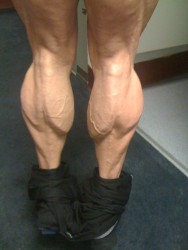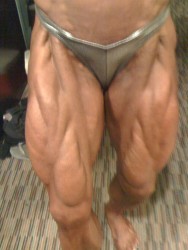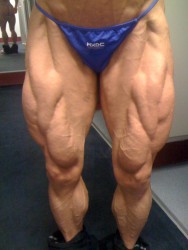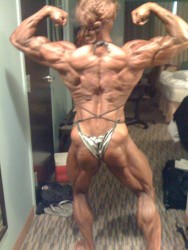 Here's Helle the day before her return to the stage at FIBO Power 2011.
Lots of leg close-ups after about the three-minute mark...
Visit
Helle's website
or
Facebook page
. Get transformed by Helle at
Evolution Hotel
.
Enjoy!