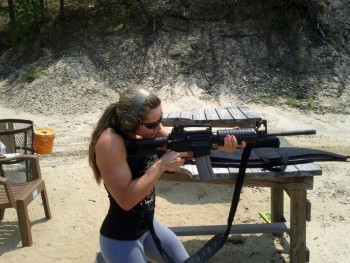 Juliana Malacarne works her arms and shoulders
Being a peace-loving Limey, I have absolutely no experience of shooting, or even handling, any kind of real gun (although I did take a few shots at some pigeons with a friend's air rifle once as a child, and am eternally grateful I missed every time). However, I'm pretty sure that what we have today is muscle women and
rifles
.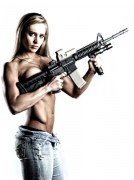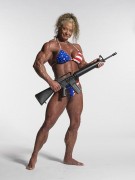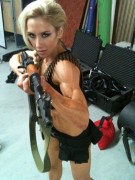 above:
unknown; patriot Trudy Ireland; and Pauline Nordin(?)
below:
a young Marja Lehtonen is ready for action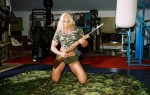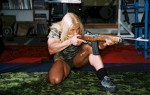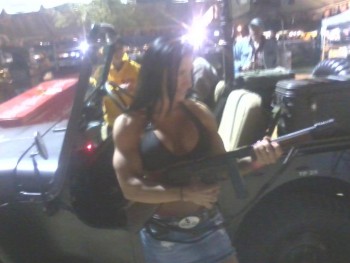 Who or where this is is a complete mystery to me. On the one hand, it seems to have all the casual authenticity of the images you see coming out of countries like Libya these days. On the other hand, she looks, to my eyes anyway, a lot like new UKBFF British Physique Champion Ria Ward. Surely not!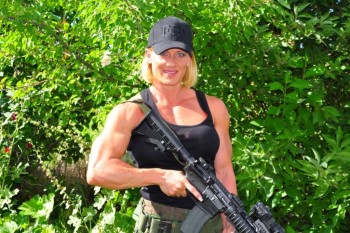 Holly Chambliss appears to really like handling her rifle...
Enjoy!