They're all at it.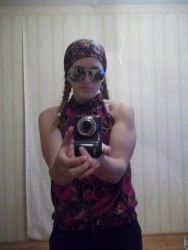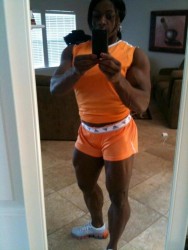 From the 17-year-old Russian powerlifter
Julia Vins
to nine-times Ms Olympia
Iris Kyle
and all points in between, it seems muscle women just can't stop taking pictures of themselves and, more importantly for the female muscle head, sharing them with the world. Time was you had to wait till the next issue of a printed magazine came out for your next sighting of female muscle. These days, I doubt there is a minute, maybe even a second that goes by without a new picture being uploaded.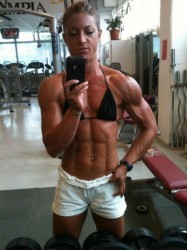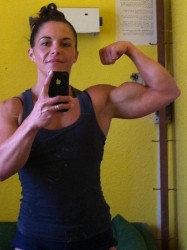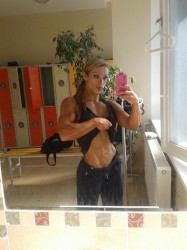 They're snapping themselves anywhere and anyhow. They're snapping themselves at the gym, if not in the weights room itself then in front of the mirrors in the changing rooms as soon as their workout is over. They're snapping themselves at home, bathrooms and bedrooms seem the most popular locations. They're snapping themselves in workout gear, glammed up before a night out, trying out a new bikini or posing suit, topless, naked, whatever they're feeling. They're snapping themselves in their cars, in coffee shops and bars, in the kitchen, on the beach, at the airport.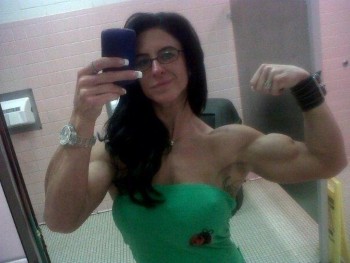 There seems to be no end in sight to the rise of the so-called 'selfie'.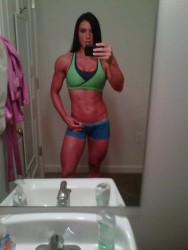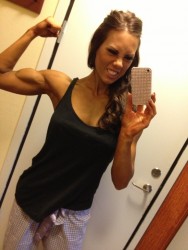 And that's great because I, for one, can't get enough of them.
So this week is
Selfie Week
on
FMS
.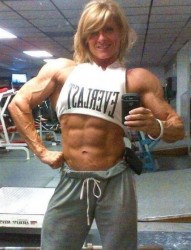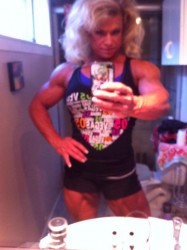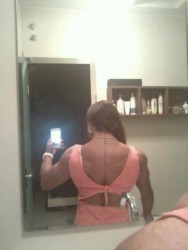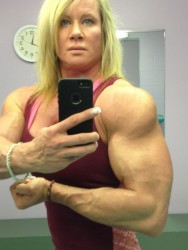 I can't promise any crystal clear high definition professionally lit photos, but I can promise a whole bunch of very very sexy women with very very sexy muscles.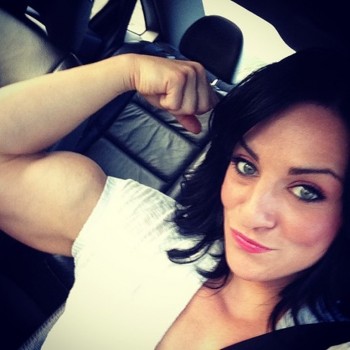 Sound like your kind of thing?