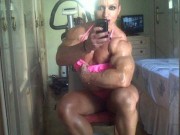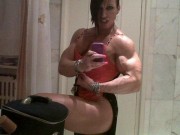 I think we can all agree that 2013 Arnold Europe Amateur champion
Virginia Sanchez Macias
needs to get a better camera. A body like that, it seems to me, deserves a higher definition image. However, it has to be said that Virginia does get a lot of use out of that phone of hers. She must have taken hundreds of shots of her lovely self, and shared them with us. So, this selection today represents only a fraction of the selfies Virginia has taken in the last couple of years.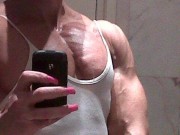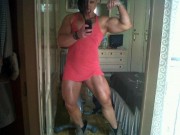 Her selfies document her ever-changing hair and her ever-growing body. On just a 5'3" (1.60m) frame, she carries a beastly amount of muscle.
Real Female Bodybuilding.com
reckon that
pound for pound and inch for inch Virginia is probably the most muscular female bodybuilder in the world.
Whether that is true or not, she does, at least, deserve to feature in the conversation.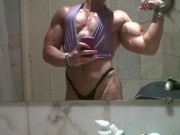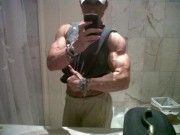 She was born and lives in Madrid, so her victory there must have felt even sweeter for being in her hometown. At 42, and having been bodybuilding on and off for the best part of 25 years, she now has an international title. Hats off to her.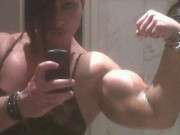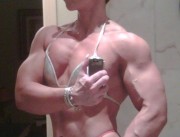 Earlier in the year,
FMS
dubbed Virgina
'La Tora'
or the female bull(!). Not very biologically-correct, we know, but we're sticking with it. Olé!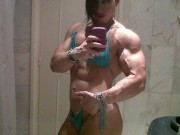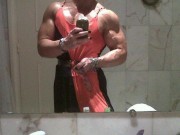 She's a former model, and a mother.
I hope to improve my body everyday and I hope to be healthy to be able to train and compete for many years,
she says. And I can only hope that she'll continue to take more and more shots of herself.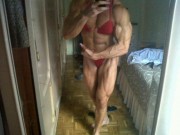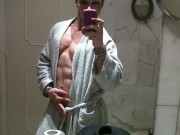 Perhaps with a better camera though...
More selfies tomorrow, follow Virginia via
Facebook
and
her website
.
A look back at the Arnold Europe coming soon.