FMS
, as regular readers will know, doesn't like to apply the tag 'Girls Next Door' to talented young female bodybuilders. Why? Well because they don't live next door to me. Or anyone else I know, more's the pity (and if they did, I'd be at that person's house right now and you'd be reading a blank page with no pictures on it).
Instead, we prefer 'Future Muscle Goddesses', FMGs for short, and today we are delighted to have
@horsegirl007
* (herself a bikini competitor and a bit of an FMG) presenting five of our current FMG faves and, of course, their selfies.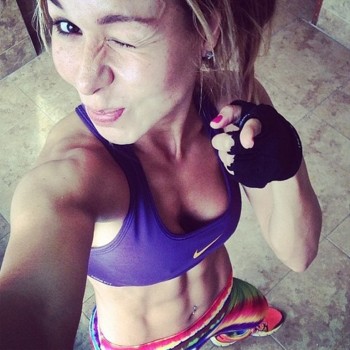 @horsegirl007
First up, from Iowa, physique competitor
MARISA BEGNOCHE
(19)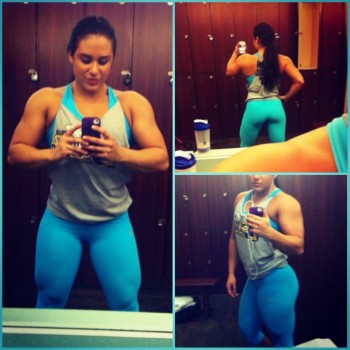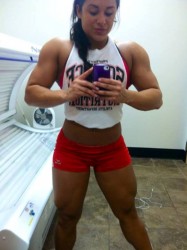 @horsegirl007: Physique?! You must be having a Turkish, mate. She's a bodybuilder!
FMS: Actually, horsegirl, she's been competing since 2011, in figure and physique so far. I guess she's working up to bodybuilding. Bear in mind she's only 19.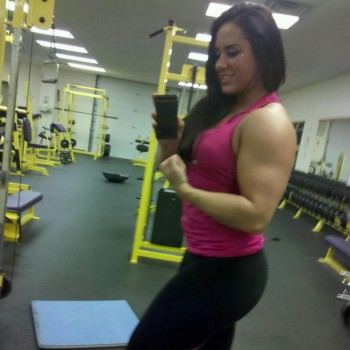 @horsegirl007: Fair dos. But she's already HUGE! Imagine what she's going to look like when she's 30! Bet you'll get even more excited about her then, you dirty bugger.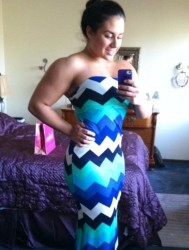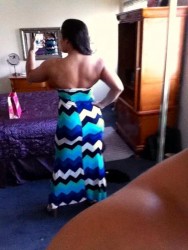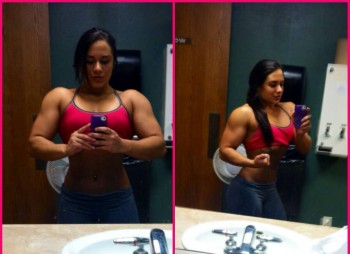 Marisa's contest gallery
at RxMuscle
.
Our next FMG today is from Australia,
CARLA M. SENNA
(21)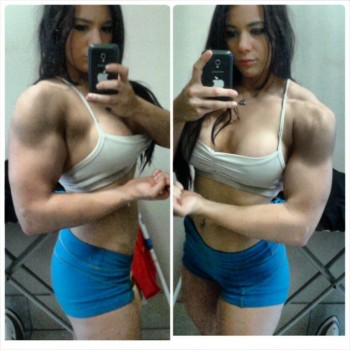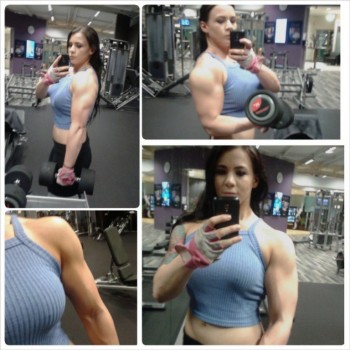 @horsegirl007: Christ these women are the same age as me and they're making me feel like a bloody twig! Where do you find them? What are they
ON
?
FMS: Look, when we asked you to present the post, this isn't exactly what we had in mind...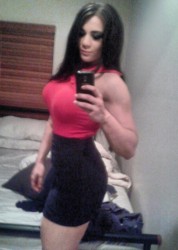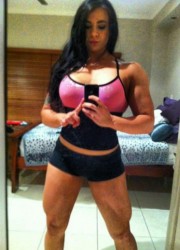 @horsegirl007: OK, OK. I'll give it a go...
Carla comes from Australia and is 21 years old. Her mantra is 'Gym, eat, sleep, repeat.' Not very original, I must say, but whatever, it seems to be bloody working for her, and she's not exactly lacking in the looks department either. Jeez!
FMS: Thank you. That wasn't so hard, was it?
@horsegirl007: Haven't you got anything
smaller
?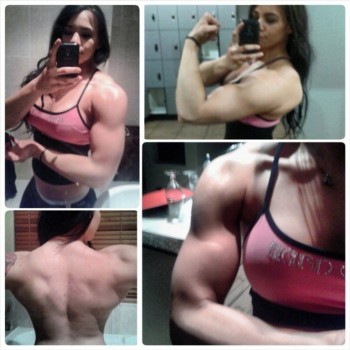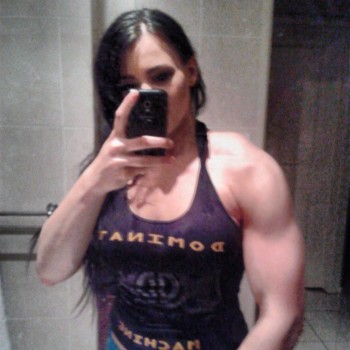 Carla M. Senna
on Instagram
Third, the youngest of our FMGs today, Russian powerlifter
JULIA VINS
(17)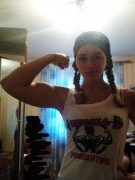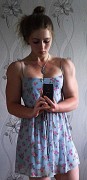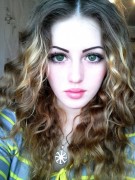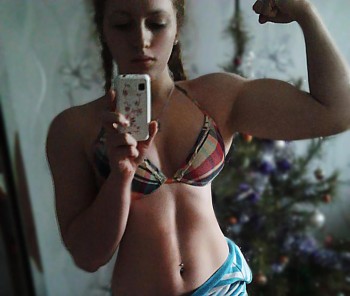 @horsegirl007: She squats 130kg, benches 75kg and jerks 140kg.
How's that for research?
FMS: Great. But spoiled by the needless request for praise.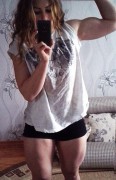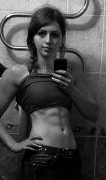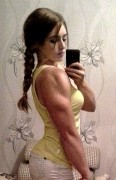 @horsegirl007: She only started lifting a year and a half ago. To boost her confidence, she says. Bet she's not lacking in confidence now, she's got 20,000+
Facebook
likes, and 3,000+ followers on her
Instagram
and
Twitter
accounts.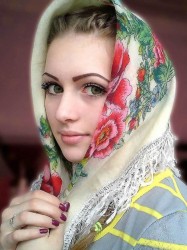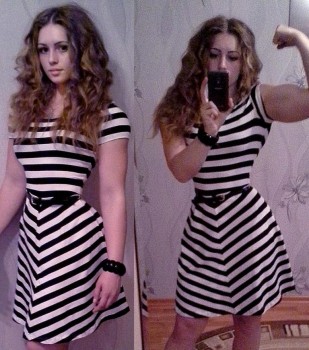 @horsegirl007: Should you really be ogling a 17-year-old at
your
age?
FMS: Moving on...
From Canada, physique competitor
JOSÉE GALLANT
(20)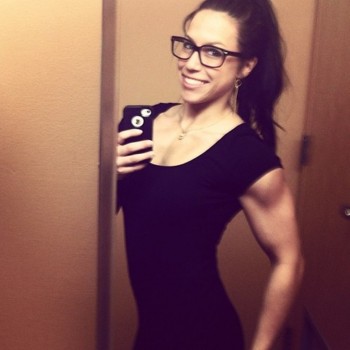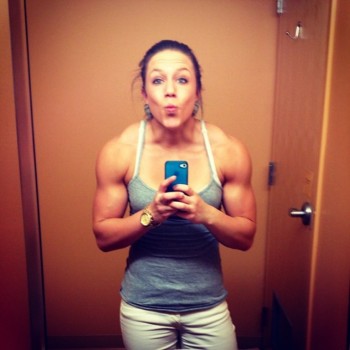 @horsegirl007: Oh now SHE is rather lovely, isn't she? Mmmm. I might have to go for a ride on my horse...
FMS: Christ!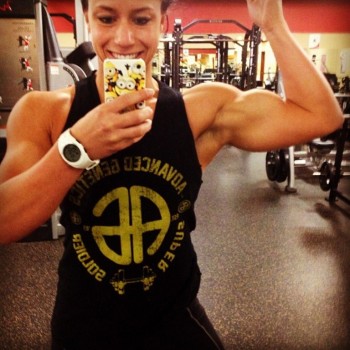 @horsegirl007: Yes, DEFINITELY my type. She's very cool. Do we know anything about her?
FMS: Josée's dream is to get her pro card. She's already competed this year, finishing 4th in her class at the NBPFA Atlantic Classic, an amateur show in Canada. And yes, she IS rather lovely, but can we just get through this?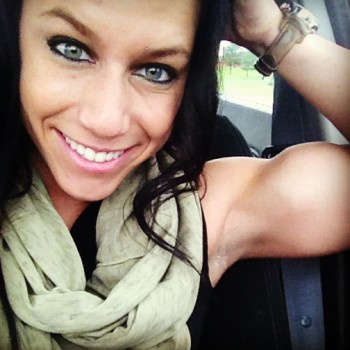 @horsegirl007: I've found a clip of her contest!!! Check it out!!! Isn't she just
deVINE!
You can follow Josée on
Facebook
and
Twitter
And last but not least, also from Canada,
KATIA CALLEGARI
(18)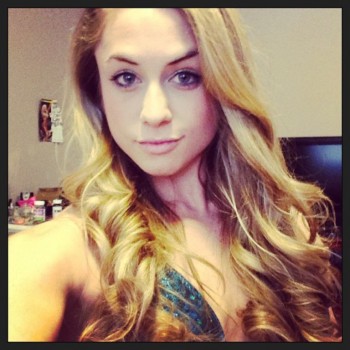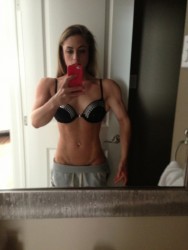 @horsegirl007: Oh, now I know something about her. She's figure. Already got sponsorship, competition experience, national level, which is no gimme in Canada. Already made a name for herself and she's only 18.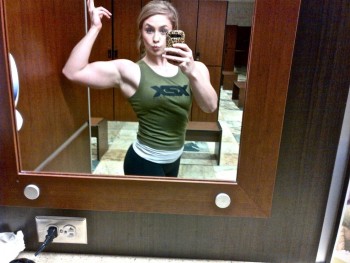 @horsegirl007: She's got
her own website
and
YouTube channel
. She's going places in a hurry, this girl.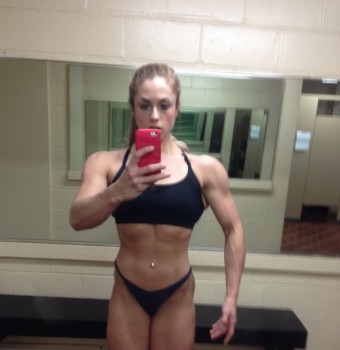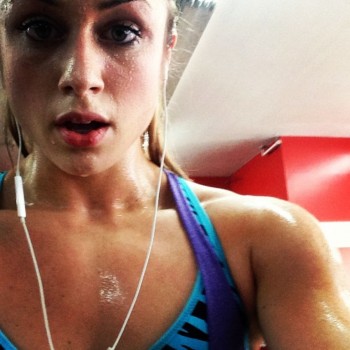 FMS: Impressive, horsegirl. In the end. Thanks for your input.
@horsegirl007: That's it? I was just getting warmed up. Can't we do five more?
FMS: Maybe some other time...
So, it's goodbye from
@horsegirl007
, and TTFN from me.
I'll see you tomorrow with more selfies.
*not really we just wanted an excuse to post that pic of her