It's pretty rare to see just one British female in the line-ups at the Arnolds, so the fact that this year there were three women - two of them amateur - who made the trip to Columbus to fly the flag for the United Kingdom would be reason enough to celebrate.
Let's find out how they got on, shall we?
GERALDINE MORGAN
Arnold Classic: Physique International, unplaced
This time last year we were surprised and delighted to find out that the lovely Geraldine was now competing as a Brit. It was a positive immigration story that now we can categorically say had little effect on the outcome of a certain referendum.
Of course despite the very British-sounding name, Geraldine is originally from Chile, but here, once again, she was the lone woman in the Arnold Classic who was listed as representing the UK. We'll take that. Or at least I bloody will. If the scorecard says Geraldine's British, then as far as I'm concerned, she's as British as Prince Phillip.
Especially when she looks like this in prep!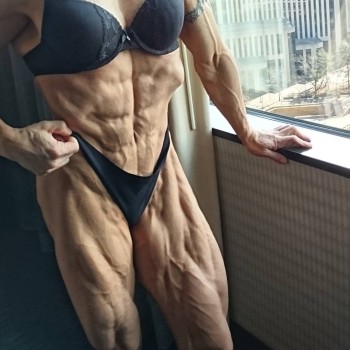 11th last year, Geraldine was slightly miffed at her non-placing this time around.
I lost 5kg since my last show, and worked SO hard on so many details,
she said afterwards.
Happy with my work, sad about the result. They said they're looking for symmetry, harmony, definition and muscularity. as they said. Too bad I didn't qualify.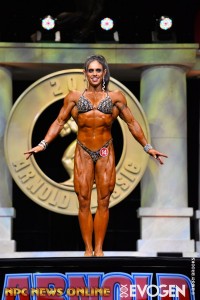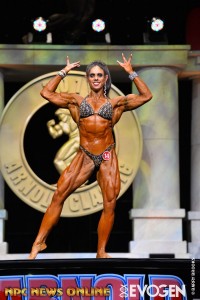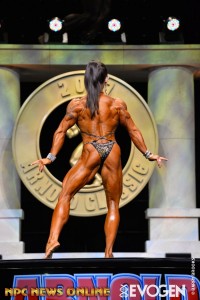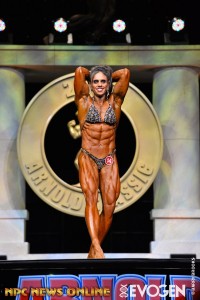 You can follow the self-proclaimed "Vikinga" on
her Instagram
as she goes about her mission to "help the world to push beyond through unconventional teaching".
KATALIN JASZTRAB
Arnold Amateur: Bodyfitness up to 170cm, 3rd; Master Bodyfitness over 168cm, 2nd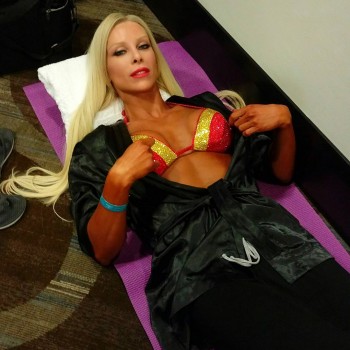 More medals for this former
Playboy
model (hard to believe, I know) and former Hungarian (oh yes, another positive UK immigration story) to add to the silver she won when FMS first met her at the Arnold Classic Europe in October last year.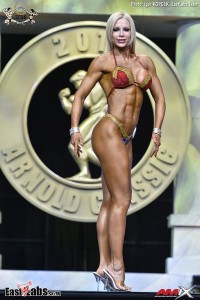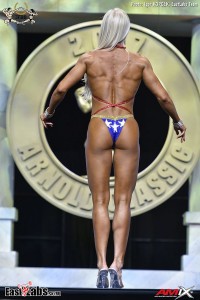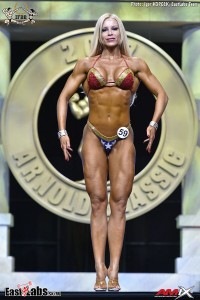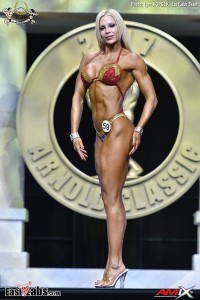 I reckon that makes Katalin the UK's most successful current amateur Bodyfitness goddess, and with those looks and those legs and those long, lean muscles I don't see any reason why she shouldn't get even more successful in the very near future.
KATE ERRINGTON
Arnold Amateur: Fitness, WINNER!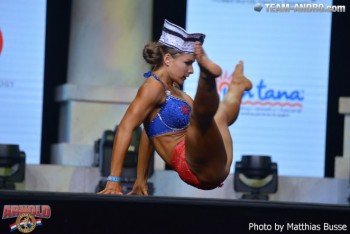 We also met Kate for the first time at the Arnold Europe last year, and found her to be extremely easy one the eye. Her 6th place there little suggested that within six months we would be celebrating her for pulling off that rarest of achievements - a British female winning at the Arnolds in the US - but that is exactly what we're doing.
Granted, she only had to beat two other women to win the crown, but you still have to win it, and after "a perfect Figure round" and her "new Popeye routine going down well", Kate was proclaimed champion, got to meet Arnie (real and statue), the whole bit.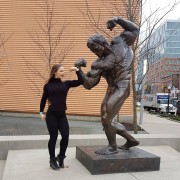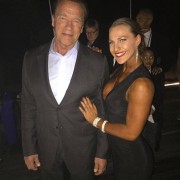 I think I'm right in saying that the win also means she's an IFBB pro now. And to think, it was only last year that she made the move out of the Bikini class and into Fitness.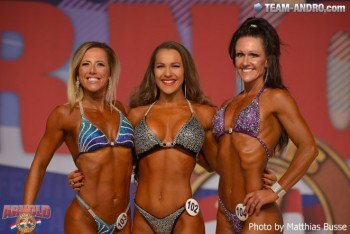 AND
Kate happens to be a burlesque performer too. You may like to investigate Friday nights at MuMus Restaurant, Cocktail Bar & Nightclub near Maidstone in Kent.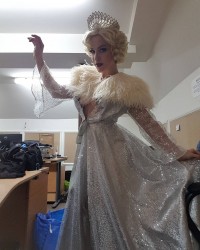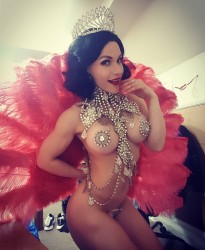 Ooo I say Ms Errington!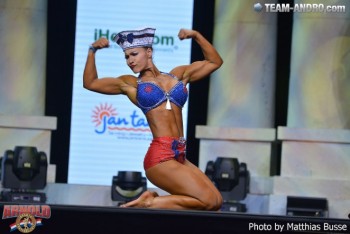 Follow Kate on
her website
and
Instagram
.