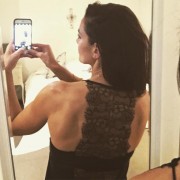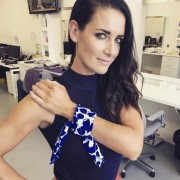 Fans of last year's
Strictly Come Dancing
(
Dancing with the Stars
equivalent), who were treated to her already toned body getting more and more ripped week by week until she was cruelly voted off, will need no introduction to Kirsty, and nor will UK sports fans, who enjoy her - often in outfits which showcase her shoulders and arms beautifully - on
Sky Sports News
. She is, I imagine, little-known outside Britain, so you will just have to believe me when I tell you being told your team's coach has been sacked by Kirsty in a halter top makes the whole experience a lot less traumatic.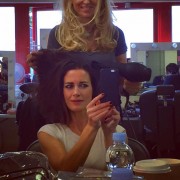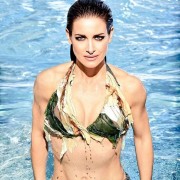 Kirsty credits the gym with not only making her look good, but also enabling her to get through hard times such as her 2014 divorce, which coincided with her father suffering a heart attack.
Exercise wasn't to do with what I looked like, it was to do with how I felt,
she says.
I wanted to feel healthy, fit and able to cope with all the stress.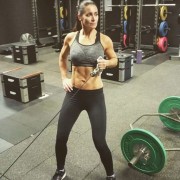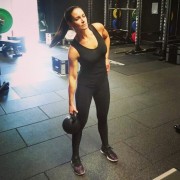 Follow
Kirsty on Instagram
, even if you can't afford Sky.
See also
Gabby Logan
. Free (fair and impartial) on the BBC.