There was, I imagine, a bit of a queue to get up close and personal with Dani.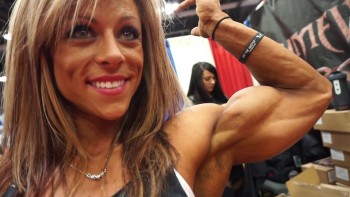 Even if the result of all that waiting in line was a picture of you and the goddess that leaves you - no matter how stunning you might be in real life - looking a bit, well,
ordinary
.
Because Dani, from any angle, was looking exceptional, arguably in her best ever shape. A shape good enough, remember, to take home the (not very big) cheque for 2nd place.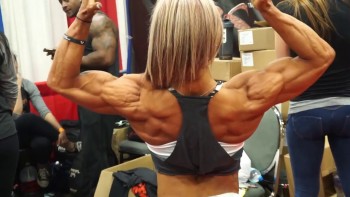 So good in fact, she was freaking herself out!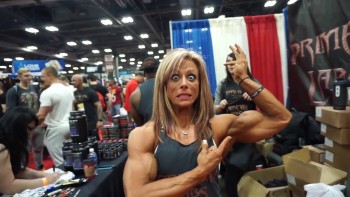 And adding yet more to the mountain of adoration she receives from the female muscle lovin' community.
[I'm] Lost for words...
claims one fan, before proving they are, after all, actually not.
So gorgeous & built to the hilt!
they continue.
What a dream girl...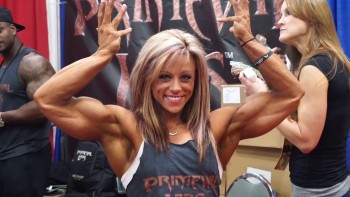 Also prowling around the Expo for
HD Physiques
was
Katie Lee
, interviewing various gorgeous women with greater or lesser amounts of muscle before rather rudely outflexing them as she signed off. Here the vision that is
Diana Schnaidt
gets "katied".
BOOM!
Much much more Katie on
the HDPhysiques channel
.