As promised earlier in March (see
AC Appetisers
), over the next week or so on FMS we'll be bringing you more from the recent Arnold Classic. And there is plenty to choose from because there were not only 36 WPD amateurs competing in three classes, but also and a truly mind-boggling 47-strong line-up of pros fighting for the Physique International title.
Autumn Swansen
emerged as the winner of the pro event.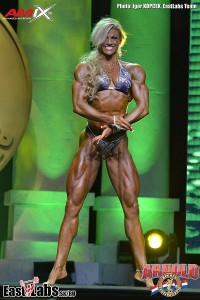 Brazil's
Fernanda Gutilla
took the overall amateur title.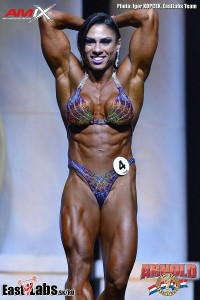 But aside from the winners, who else impressed the FMS team?
Tune in tomorrow to find out, and in the meantime, enjoy some edited highlights from the Physique International routines of the top 10 finishers. As well as the funky and gymnastic fantastic Autumn, there are (in order of their placings rather than the order they appear)
Dani Reardon
,
Mindi O'Brien
,
Tamee Marie
,
Jacklyn Sutton Abrams
,
Gillian Ward
,
Susan Smith
,
Tarah Mitchell
,
Akane Nigro
, and
Mikaila Soto
.
Enjoy!