2nd November
HOT AND HARD @ARNOLD EUROPE 2015
There's no female bodybuilding in anything ol' Arnold touches these days, including the Arnold Amateur Europe... Nevertheless, there was still plenty for the female muscle head to enjoy, particularly in the two Physique classes. The shorter (up to 163cm) class was the more competitive of the two, and had such quality all the way down in the placings that I find it hard to believe that a better Physique line-up has assembled on a Euro stage before.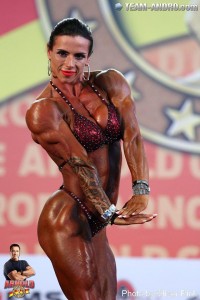 The shorter class had been close, the taller (over 163cm) class was not. Carly Thornton... was a clear first with the judges. Carly became the first Brit to win at the Arnold Classic Europe and, a week or so later, the UK's first ever female Physique pro as well.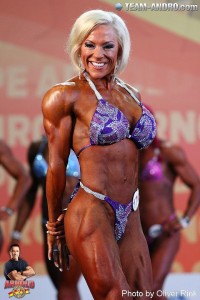 3rd November
MEDIA WATCH: KOREA
Despite an emphasis on appearance that has fuelled a $5-billion plastic surgery industry, until recently, physical fitness was not much of a priority for Korean women. Thinness was so prized that young women often steered clear of sports such as hiking and cycling, for fear they would leave them with thicker legs. But the ideal of beauty is evolving, and women's fitness has become a growth business, say purveyors of health products, from diet supplements to dumb-bells. "Women used to starve in order to lose weight, said celebrity trainer Ray Yang. "Now they exercise."
via Reuters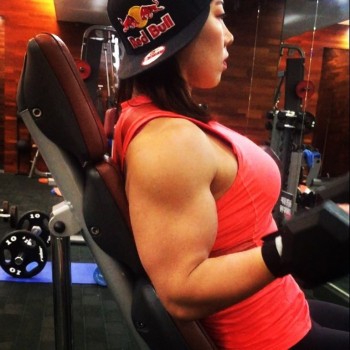 4th November
TO KOMPETE OR NOT TO KOMPETE?
Kortney "Thigh School" Olson can think of a few reasons for not competing, her previous experience just one of them. They include damage to your self-esteem, and the possible effects preparing for competition can have on your health and mental well-being in general. Then there's the cost, which, for the women especially must be paid with absolutely zero expectation of any reward for their competitive efforts. Some federations put on well-run shows but their judging is ridiculous. Others might have more consistent judging, she says, but lack the event promotion know-how.

And yet... KO is kompeting again.
6th November
CLIPS OF THE WEEK
Yes, the Arnold Classic Europe has come back round again, and that can only mean one thing. One man, one camera, and two (so far) amazing tastes of what it must be like to be surrounded by beautiful, muscular women. And you can still believe in the fantasy that, like our hero, you'd be cool enough to hold the camera steady too.
And more
here
.
SWEAT. SWEET!
7th - 13th November
Excuse the perspiration,
says Melissa Wee.
Flexing is hard work.
Bent over, drenched in sweat, at the point of exhaustion, when nobody else is looking.
Mia Hamm, "The Vision of a Champion"
If there is one thing we collectively lust for more than a big sexy muscular woman, it's a big sexy muscular woman who loves showing off her muscles.
Infrared sauna,
explains sweaty Nicky Foord.
Dang it is hot up in here!!! Benefits include, detoxification, relaxation, pain relief, weight loss and skin purification.
WHOLE LOTTA ROSIE
14th - 20th November
Congratulations to Rosanna "Rosie Rascal" Harte, Britain's newest female pro since her overall win at the Amateur Olympia UK in Liverpool a couple of weeks ago.
21st November
HEAT AND THE HURRICANE
THERESA'S COUNTDOWN TO MIAMI
Getting tighter ;) ready to bring the hurricane to Miami!!!!
Theresa Ivancik
22nd November
PIC OF THE WEEK
Yesterday our post about Theresa Ivancik's preparation for this weekend's NPC Nationals ended with an extremely apt quote from a forum member in response to a recent Theresa selfie -
Such confidence in her eyes about how hot she is. Female bodybuilders seem to understand tacitly that they have it all over other women.
I'd barely pressed the "Publish" button when yet further proof (as if any were needed) that this is true landed in my inbox courtesy of an FMS reader - Subject:
O M F G!!!
It wasn't a picture of Theresa, but of Tanya Hyde...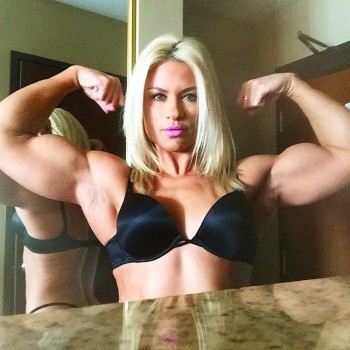 23rd November
NABBA UNIVERSE 2015
Linda Cassidy gave the crowd a routine to remember and threatened our collective heart rates this time last year when she was finishing 5th in the taller Trained Figure class. And again this year County Down's funkiest Amazon gave another full body performance in a similarly minimal posing suit. No health warning was issued, but everyone seems to have survived, and Linda took home the runners-up trophy.
25th November
I'M YOUR FAN: CRISTINA @IFBB WORLDS
This woman is something else. That combo of the Latin complexion with probably the most beautiful eyes I've ever seen on a female bodybuilder, PLUS that physique. She is awesome and she deserves all the attention she's getting in Europe and beyond.
Forum post
@NPC NATIONALS 2015
27th November - 3rd December
THERESA IVANCIK
When the placings were called, Theresa lost out to the heavyweight winner Tischa Thomas. Once again, she had come excruciatingly close. Really, excruciatingly close.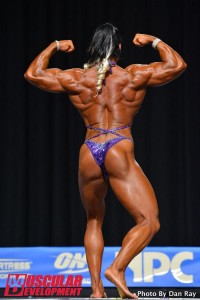 HOLLY PISARCIK
With very good overall conditioning, a terrific side chest pose and nice quad separations, she was the best - if not biggest - package in the show.
Steve Wennerstrom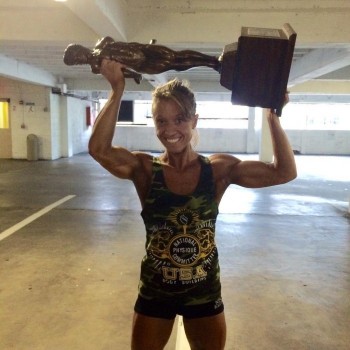 MUSCLE
Today a feast of prime female beef as we pick seven of our favourites from the thirteen who competed in Miami in the Heavy and Light-Heavyweight classes.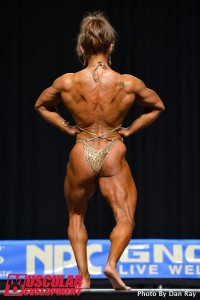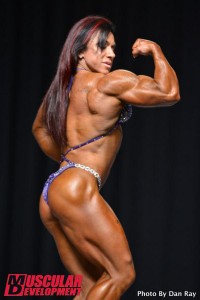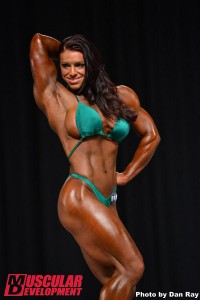 JESSICA MCKENZIE
Most of the chatter has - unsurprisingly - been about those wondrous biceps, those "awesome", "delicious", "tremendous twin peaks" that she flexes so often and with such obvious pride.
To me the perfect bicep,
says one forum poster.
The best-shaped biceps I have ever seen,
says another. High - and very typical - praise indeed.
We'll round off FMS' visit (I wish) to the 2015 NPC Nationals tomorrow, along with the rest of the December fayre. In the redux stylee. And the aim of all this looking back, lest you forget, is to stimulate your thinking because...
VOTING FOR THE FMS HOT AND HARD 100 NOW OPEN
Send a list of up to 100 of your favourite CURRENT hot and hard women to
6ft1swell@gmail.com
or enter the names in the comment box below.
Past Hot and Hard 100 lists begin
here
and
here
.
Many is the brethren who forgot to vote and complained later, so...
Get voting!