HER ABS
16th-22nd May
THE JOY OF ELLA
I'm an abs man (there, I said it!) and there are not too many sets of abs around that can match Ella's perfect midsection in contest-prep mode.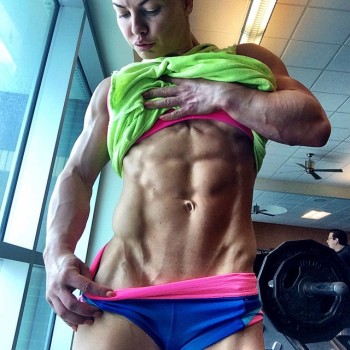 ABS & THIGH @ THE NY PRO
There were over 30 (!) magnificent competitors in the Women's Physique division - ripped, oiled, and thoroughly swoonworthy. And all of them got to put their hands behind their heads, thrust their hips forward, and, clenching everything they have, crunch down hard.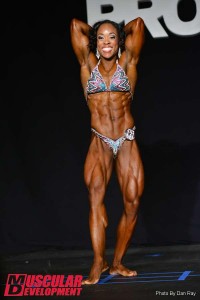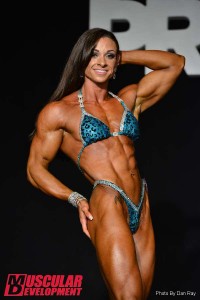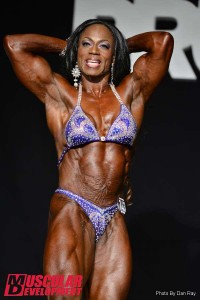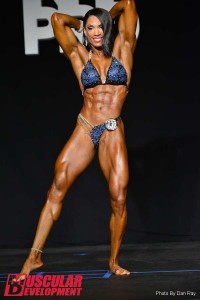 LOOK WHO'S BACK
Last seen at the 2009 Ms International...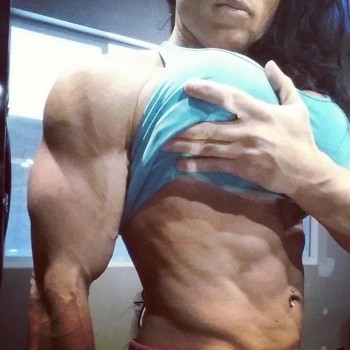 MRS FITNESS FREAK
She is "a goddess", "a firestarter", a "mega bomb". One fan calls them (her abs, that is) "a beautiful canvas", though he doesn't say what he wants to paint on them, others that they "must be kissed", are "world class", "magnificent", "perfection". The name of the lady who's caused all this excitement is Pauline von Schinkel
COUNTDOWN TO ST. LOUIS
Dani
I am officially pumped for this weekend. I don't think I've ever seen these before! I can't wait to see what the rest of this week brings. Only days left until showtime!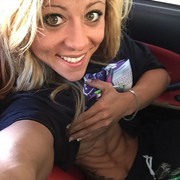 Loana
And I thought Loana had looked hard and freaky at the start of the week!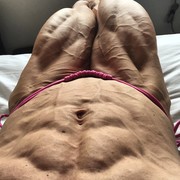 26th May
FBBUK@ BODYPOWER PRO 2015
The three British women who lined up were...
Louise Rogers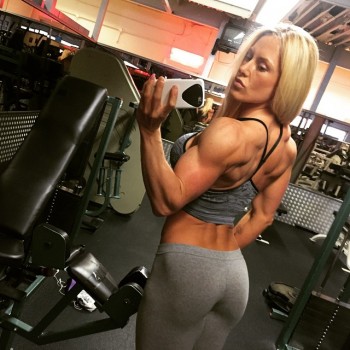 Maria Scotland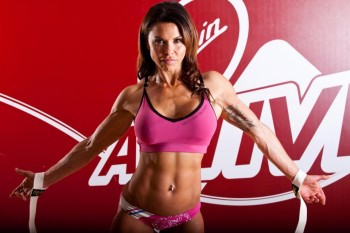 Kizzy Vaines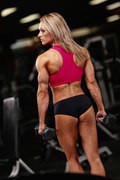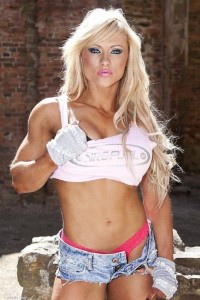 27th May
BRAINS, BICEPS, BEAUTY... BRITTNI!
Still wishing I'd tried a little harder on the comp[etition] prep,
she admitted beforehand. But ultimately she had no regrets.
Trading the striated glutes in for straight As this semester was worth it.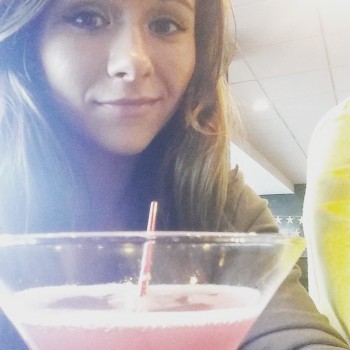 29th May
HOT AND HARD AND LIKED and FOLLOWED: One FMS Reader's Special Report into the Most Popular Muscle Women in the World
Happy Birthday to the World's Most Popular Muscle Woman!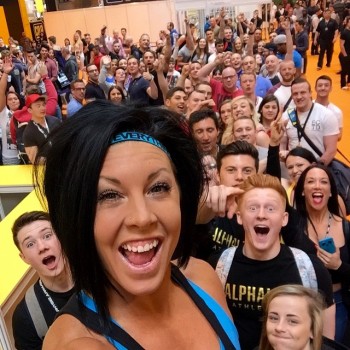 BODYBUILDER!
30th May - 5th June
PIC OF THE WEEK
I'm just transfixed, I just can't stop looking at the SIZE of Shannon's arms, the sheer VOLUME of those MUSCLES. So HUGE do they seem that I swear I actually gulped - not in my head, I actually, physically gulped - at the sight of those BICEPS, those TRICEPS, those FOREARMS!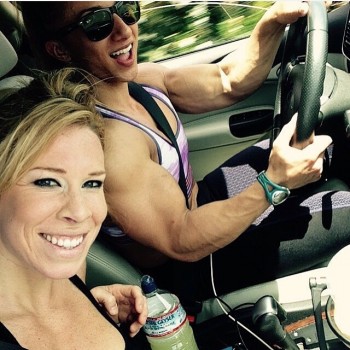 TRAINING CROSS
It seriously looks as though the inside of her body has decided it wants to know what it's like to be on the other side of her skin. Those muscles look plenty full to me, full of the blood pumping through them, carried by the thick vascular tributaries running from her armpits right up to her wrists. What a pump like that must feel like I can only imagine, but it sure is very VERY exciting to see.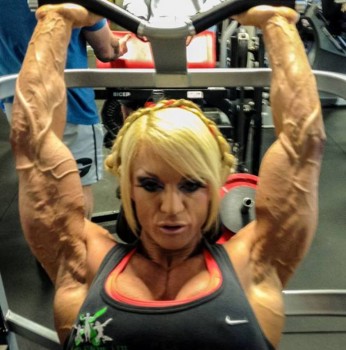 Tomorrow,
BODYBUILDER!
continues, plus the rest of June.
Enjoy!
VOTING FOR THE FMS HOT AND HARD 100 NOW OPEN
See yesterday's post for details...